Rebuilding & Repairing Your Home After a Natural Disaster
As the Grand County Community is in the recovery phase after the devastating effects of the East Troublesome Fire, local home builders are warning residents to be aware of scammers that may pose as legitimate contractors. The Grand County Builders Association suggests that all residents to research contractors to avoid negative experiences and costly mistakes.
Here is a list of things to remember when hiring a professional contractor. Always do your homework and proceed with care. Click here for the list >>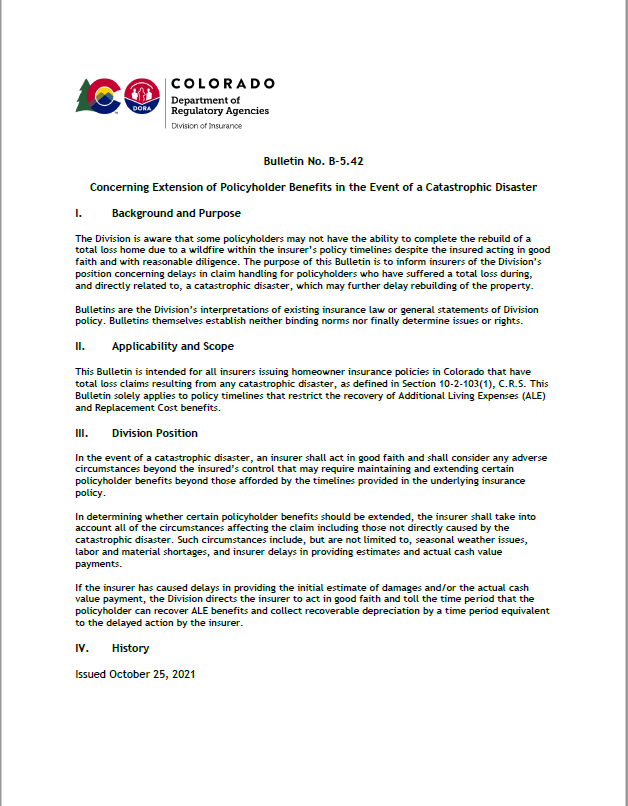 GCBA in the news Insurance Issues, High Lumber Prices Create Struggles For Coloradans Rebuilding After East Troublesome Fire – CBS Denver (cbslocal.com)
Click here for list of local contractors from our membership >>
Completed Wildfire Recovery Workshops
To help those affected by the East Troublesome Fire, we have posted completed workshop recordings. Click here for the Fire Recovery Workshops recordings >>
Resources for Estimators for 2020 CO Fire Impacted Households
Here is a list of resources for estimators in the state of Colorado for households impacted by the 2020 Colorado Fires. This list was compiled by United Policyholders and the Grand County Builders Association after interviewing and checking references for each estimator. Estimator Resource Sheet.
Other helpful Information